Historic Bryant House: Standing together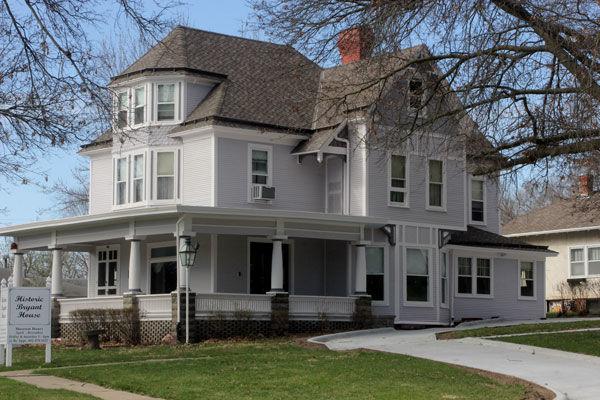 As the new coronavirus continues to evolve, it is important to heed the warnings coming from federal, state and local officials that social distancing is critical to stopping the spread of this deadly pandemic. It has impacted all of our lives in many ways.
Although we are a small, rural community, we must follow these same guidelines. It is easy to become complacent and think it won't reach us because we are isolated from larger cities. It is necessary for everyone to step forward and meet the challenges we face. We, at the Historic Bryant House, are following these same protocols.
For the health and safety of our visitors and volunteers, the decision was made by our board of directors to remain closed until further notice. All planned events, fundraisers and tours will also will be postponed.
Although all activities are now on hold, our ongoing expenses are not. It is the revenue from these events that enable us to remain a viable community asset.
To help sustain us during this of time of social distancing and self-quarantine we have organized a fundraising campaign, $20 for 2020, and we are asking for your support and participation. Will you please help us by donating $20?
Donate Here or by mailing it to the Historic Bryant House, P.O. Box 242, Tekamah, NE 68061. Please indicate that your donation is for the $20 for 2020 campaign.
Amid this time of isolation, it is important to remember seniors and those with health conditions who may need help with tasks requiring social proximity, such as trips to the grocery, pharmacy and banks. One of the most charming qualities of Tekamah is the camaraderie and willingness of everyone in our small community to help those in need.
Stay well and be safe. Thank you for your continued support and interest in the Historic Bryant House. We look forward to reopening sometime this summer.