Adopt a Piece of Furniture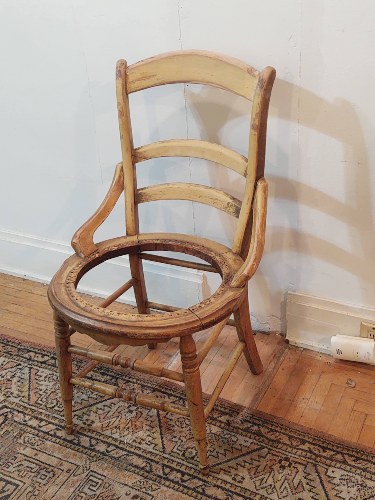 Here's your chance to help preserve history.  The Bryant House is excited to share items available for adoption through the Museum's Adopt a Piece of Furniture program. The Bryant House Adopt a Piece of Furniture program allows donors to choose items to restore.  Please give Bonnie a call at 402-870-1127 or email at [email protected] to adopt your own piece of furniture.
The furniture is being restored by Mark Williamsen.  Mark is the founder of WoodMark Group ,Inc. and has been restoring antiques since his teen years. His grandmother was an avid antique-hunter who instilled a love of fine furniture and historical preservation. Thus, a love of woodworking was born. WoodMark has been serving the Omaha area since 1994.
Recent project – "The Settee"