Restoration Project – Grand Reopening!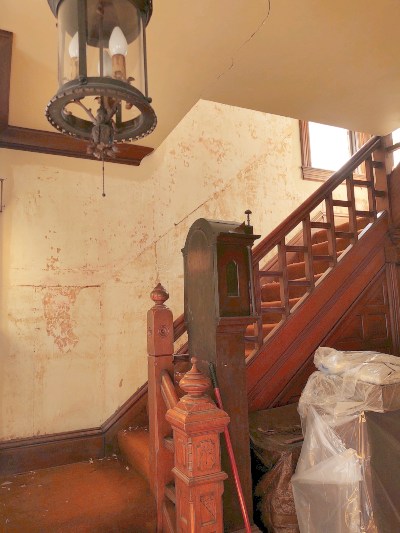 March 26, 2023
2-4 p.m.
Refreshments Served
After many months of painstaking repairs and restoration we are so excited to announce the Historic Bryant House grand reopening has been set for March 26. Plan to be stunned by the transformation that has taken place inside this remarkable Victorian home. The beauty and craftsmanship that was uncovered during the renovation process is truly breathtaking. Grace and elegance is on display everywhere you look.
Below are a few of our photos for the ongoing renovations. Be sure to check back for updates.